10 Tips for Planning a Family Vacation
Are you getting ready to plan your family's summer vacation? Here are 10 tips to make vacation planning easier. These vacation planning tips will get the whole family involved and help make your trip planning fun for the whole family, and not just a job for mom!

One of the first steps in planning your family vacation is to narrow down the choices!  Keep in mind, summer vacation doesn't have to just be one or two weeks of travel, you could plan a bunch of 3 day weekend getaways or short trips rather than one long vacation.
1. Choose Your  Vacation Dates
Get out the family calendar and pinpoint some long weekends your family could get away as well as what week or weeks you have available for long family trips. Marking the available travel dates will help you decide how many short or long getaways you' be able to plan for the year.
Keep in mind that a family vacation doesn't have to be just a week or two a year. You could plan to take 3 and 4 day weekend getaways many times throughout the year rather that just one long vacation. As kids get older it gets harder to plan a long family vacation since their school schedules, activities and sports take up so much time.
2. Oh, The Places You'll Go on Vacation!
Brainstorm a list with the whole family of things you'd like to see and do within 50, 100, 200, 500, 1000 miles and further from home. With so many great vacation options available it's quite hard to choose where to spend your precious family vacation time. Involve the family in deciding, should it be:
the beach, the mountains, an adventure trip, a visit to a big city, museums, national parks?
all-inclusive island resorts with scuba and snorkeling?
great amusement parks like Cedar Point or Disney, a dude ranch, camping, an island cruise?
an adventure like a trip to Alaska, a volunteer vacation, sailing, whale and dolphin watching?
hot air ballooning, aquariums, zoos, trains, factory tours, sports stadiums?
oh-wow places like the Grand Canyon?
Make a long list and short list of some of the vacation destinations that appeal to your family. There are great websites such as TripAdvisor that can help you find ideas for trips, sightseeing packages and hotels for your family vacation.
Vacation Planning Conversation Starters
What do we want to do on our vacation ?
Is there a must-see place we would like visit?
Do we want to be busy or relax?
Do we want to take one big getaway or many small ones?
Will we fly or drive?
Will we need a passport?
Do we want an all-inclusive vacation like a cruise or resort?
Do we want to explore a city or be at the beach?
Do we want to stay at hotels or camping?
What dates (look at the calendar and tentatively circle a few) will we travel?
And just to get to know each other better…if you could go anywhere in the world, where would you like to visit?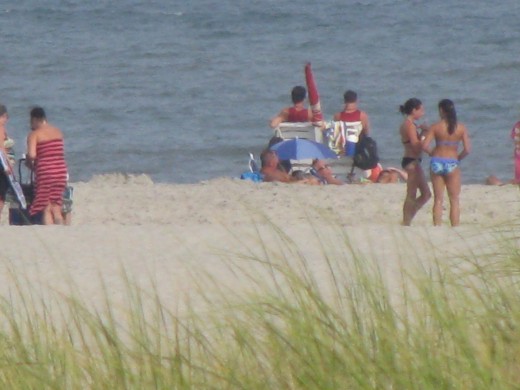 3. Once you have narrowed down your vacation destination start a Trip Planning Book for each of the destinations your family has selected for your vacation. . A blank spiral notebook will do. On the front cover write the name of your trip, such as Disney Trip. In this book you will write, or print and staple some of the following information:
Sights We Want to See
Hotel Options
Air Travel information
Car Rental Options
Travel Budget and Costs
Restaurant and Meal ideas
Websites to use for more information
Maps – Use Google to find directions from hotels, airports, attractions, etc and print them out and put them in your family travel book.
Reservations and confirmations
Coupons and deals
Travel Itinerary
If you prefer technology over a spiral notebook try the websites TripIt or TripCase for all your travel planning documentation.
4. Check Hotel and Airfare Rates
Hotels: Find Cheap Hotel Rooms, Rates & Reviews – TripAdvisor
Get recommendations and reviews from other family travelers. Get the best hotel room from 700,000 hotels and motels worldwide ranked by 60,000,000 reviews and opinions from TripAdvisor travelers.
5. What about the Dog?  Traveling with Your Pet
Decide what you are going to do with the family pets. Make arrangements early if the will be staying at a doggy hotel for vacation while your family is on vacation. The doggy hotels like the one at PetSmart fill up quickly, especially during the holidays, so reserve your dates early.
Many chain hotels allow dogs to stay in your family's hotel room for an additional charge. If you are taking your pet along be sure to check all policies and restrictions before leaving home! If you made your hotel reservation online with a travel website such as Travelocity or Expedia and you saw online that the hotel says it is pet friendly so you are going to show up with your pet – stop – after making your hotel reservation online you should call the hotel directly and discuss your reservation and your intention to bring your dog. Ask the hotel about any fees, size restrictions, etc. and ask them to put a note in your reservation that states you will have your pet with you. Confirm all costs with the hotel directly.
Air travel with pets is very restrictive. Refer to your airline's website for complete information and don't hesitate to call customer service with any questions you may have about air travel for pets. Take a look here at American Airlines pet travel information page on their website where you'll get to see an example of pet travel concerns, conditions and restrictions.
6. Sign Up For Travel Deals
Set up a separate Google email address for your travel planning.
Sign up for notices at sites like Airfarewatchdog, where they'll notify you when the airfares to your ideal travel destinations go on sale.
Subscribe to one of the many coupon and social sites that offer Daily promotional discounts, such as Groupon and Living Social. You may already be subscribed to these sites for the city you live in, but you should create a new account and subscribe for the city you are going to visit on your vacation – not your home city.
Check to see if your destination city has a local city visitor discount card which will offer discounts on admissions to museums, attractions, transportation, sightseeing and more.
Visit the Convention & Visitors Bureau websites for the cities you will be travelling to and register your new email address and home address to receive promotional travel information.
7. Consider The Perfect Getaway, Family Fun & No Cell Phones!
If you want to get away for a week long family vacation and just the thought of all the planning, price shopping, reservations and details is already making mom crazy, consider a Cruise Vacation or an All-Inclusive vacation at a resort such as Beaches. With these choices one call does it all just call your local travel agent or contact the cruise line directly, pick your dates give them your credit card info and you're on your way to a relaxing fun family vacation!
Cruising from a port close to your home is even easier nowadays. Ships sail from ports in New York, Baltimore, Boston, New Orleans, Texas, South Carolina, Seattle, New Orleans, Virginia, Tampa, San Diego and more. Cruising is truly a fun family vacation that includes your hotel, meals, entertainment and fun! If you've never cruised before, Carnival offers a great cruising 101 beginners guide online and videos, blogs, and games where you and the family can explore cruising as a vacation. Activities abound: Sports, arts and crafts, ice-skating, zip lines, rock climbing, movies, ping pong, video games, water slides, stage shows, swimming, spa, massage, relaxing by the pool, scavenger hunts, theme parties, musicals, casinos, comedy, music, dancing, clubs, sightseeing, dining, exploring, island excursions, and more!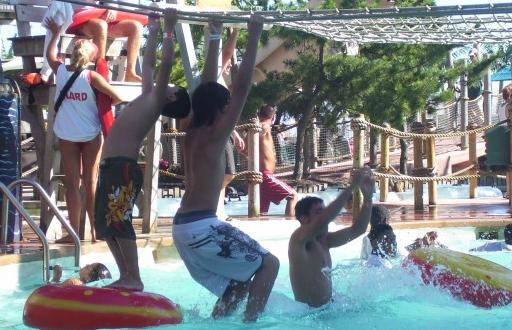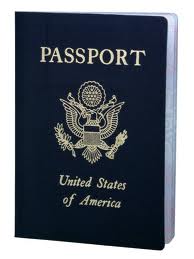 8. Passport to Fun
Plan ahead and be ahead of the game; apply early for your passports if you don't already have them. You're going places! A Passport is valid for ten years, so get yours now! Take the family to have their passport pictures taken and then head off to the post office or passport agency to process your applications.
Apps for Smart Phones
Travel Apps for Smart Phones are handy for use before, during, and after your vacation. The Smart Phone is a great tool for trip planning you'll find hundreds of terrific travel apps for your IPhone, Smart Phone and IPad!
Ask each family member to find two Travel Apps that will be helpful for your family vacation.
Here are a few you can add to your travel app list:
Tripit
Road Trip Bingo
Spotcycle
9. Surf the Web
Here are great travel websites to help you with planning your family vacation:
Trip Advisor
Travelocity
Carnival.com
TripIt
Disneyparks.disney.go.com/family-vacations/
Mousesavers
FamilyFun
WeJustGotBack
Frommers
Try where you can to earn cash back on the money you spend for your family vacation. Here are several ways you can earn cash back, thus reducing the cost of your trip: